The BSNL, Andaman & Nicobar Telecom Circle, in a press note has held Telecom Service Provider, Airtel responsible for damages to its OFC network due to indiscriminate and careless underground digging operations. It blamed Airtel for the present network outage.
The press note said that the underground OFC cables have been severed at more than six places in and around Port Blair, within the last fortnight, by the contractors of Airtel.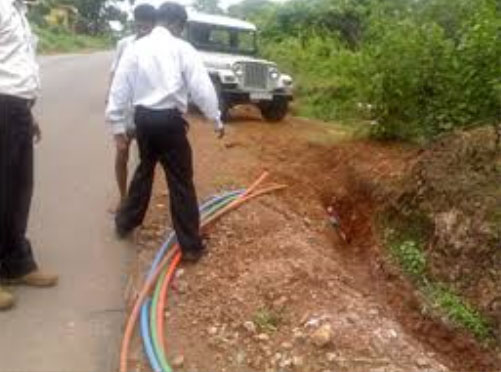 BSNL further said that they had cautioned Airtel on several occasions to be careful in their activities.
"In spite of asking them to stop further digging they have not cared, resulting in interruption to voice, broadband and FTTH services, both landline and mobile, including those distributing submarine cable bandwidth. This has affected vital links to Defence units (Army, Navy, Airfore, Coast Guard, ANC command, Secretariat, Airport, Hospitals, Banks, as well as Institutions in Dollygunj, including their Leased Circuits," the press note said.
According to BSNL, it might take more than a week to restore the OFC damages fully.
BSNL has asked Airtel to first repair the damages caused by their carelessness, before undertaking any more digging.
BSNL also expressed regret for the inconvenience caused to the customers due to network outage.