Plethora of Measures by South Andaman District Admn to Facilitate Tourism
Those tourists who were tested at the airport shall not be asked for re-testing while availing boat/ship for travelling to Swaraj Dweep/Shaheed Dweep, Suneel Anchpaka, DC South Andaman informed stakeholders.
The Deputy Commissioner (South Andaman) visited VSI Airport along with Superintendent of Police (SA) and deliberated with the Airport Authority/CISF and Airline operators in view of the opening up of tourism sector.
During the deliberation, it has been emphasized that keeping in view of the increase in the foot fall due to recent opening of tourism related activities in A&N Islands by the A&N Administration, the District Administration with the co-operation of stakeholders has decided to facilitate all the incoming passengers/tourists by following COVID-19 protocol.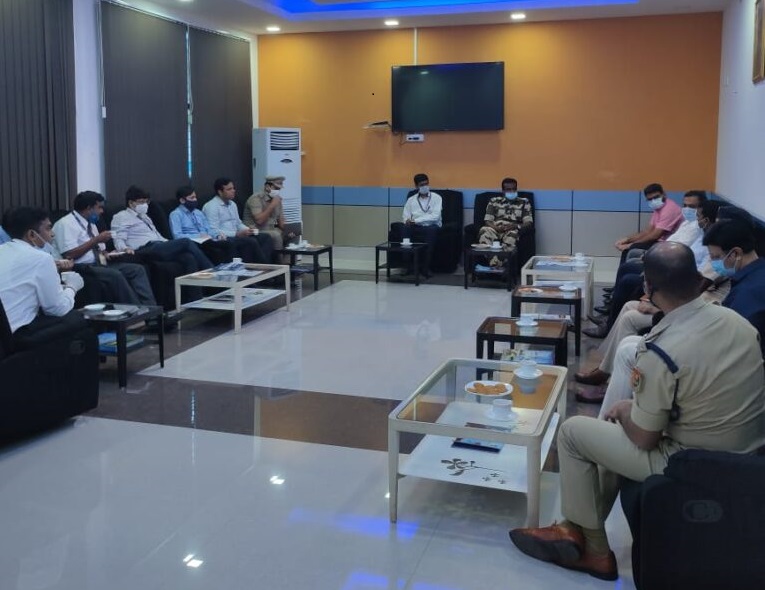 Police and CISF will work in coordination with the assistance of Airport authority for ensuring strict compliance of social distancing norms and other COVID-19 protocols.
It was decided that airline operators shall provide helpers near luggage collection area to avoid gathering. In-flight announcement shall be made for disseminating information related to testing procedures at the airport. It was emphasized to avoid overcrowding and to maintain social distancing while checking out from the airport.
DC (SA) also ensured full support of District Administration and enhancing testing facility at the arrival area of the VSI Airport as and when the need arises.