16 NOVEMBER 2020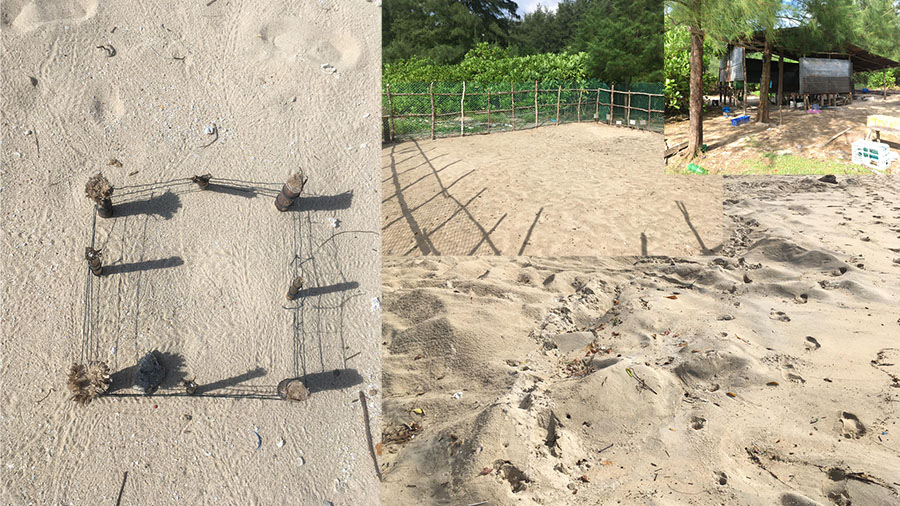 Army Personnel Protects Turtle Nesting Site in Great Nicobar Island
Due to Covid-19, in the absence of forest dept staff at Turtle Nesting sites in Galathea Bay in Great Nicobar Island, most of the nests were destroyed by natural predators like Nicobar Wild Boar and Nicobar Water Monitor Lizard. However, going beyond their call of duty, a few army personnel posted in the Southernmost Island have come forward and provided protection to the nesting sites.
Submarine OFC Cable: Tripatriate Agreement Signed
The A & N Administration signed Tripartite Agreement with USOF and BSNL for ensuring uninterrupted quality of service with Service Levels up to 99.99%. The agreement has back to back arrangement for continued warrantee support by M/s NEC Infrastructures Pvt. Ltd for equipment and SEAICOMA for Wet Plant (Submarine Part) for five years, which will be signed by BSNL (Implementing Agency). The Tripartite Agreement was signed by Shri Vijay Kumar, Principal Secretary (Fin & Plg), A & N Administration in a simple function held at O/o Administrator USOF, Sanchar Bhavan, New Delhi.
LG Wishes on National Press Day
In his message on National Press Day, the Lt Governor Admiral DK Joshi wished the media fraternity and called upon them to contribute their might towards the development of the Islands and the society through fair and balanced reporting.
Covid Update
9 New cases (5 Contacts, 4 Airport Arrivals) 15 recovered, Total 4536 Active 145 Total Death 61 Recovered 4330